Enjoy Your RV,
Holding Tank & Toilet Odor Free
Eliminate foul odors from your RV holding tank & toilet. Guaranteed, or your money back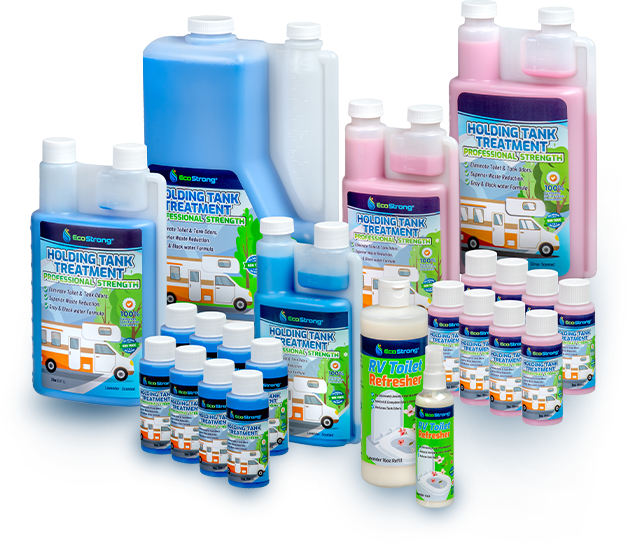 Using the toilet on your RV presents a number of challenges

Foul odors make using your bathroom extremely unenjoyable and in some cases unbearable.

Solids in your tank can build up and block sensors preventing you from telling how full it is.

Powder treatment can clog or fully block your lines.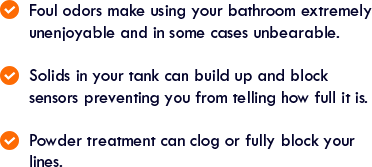 Sick of trying different treatments with underwhelming results?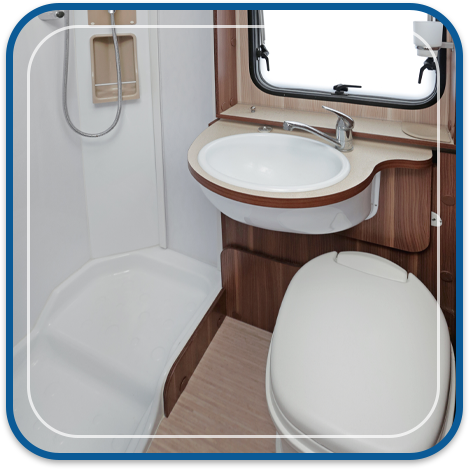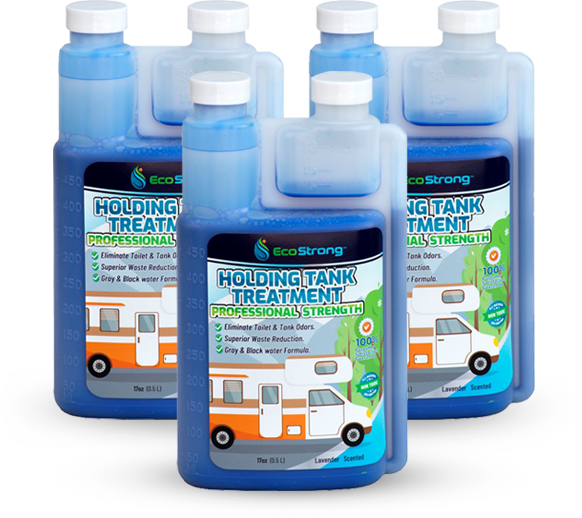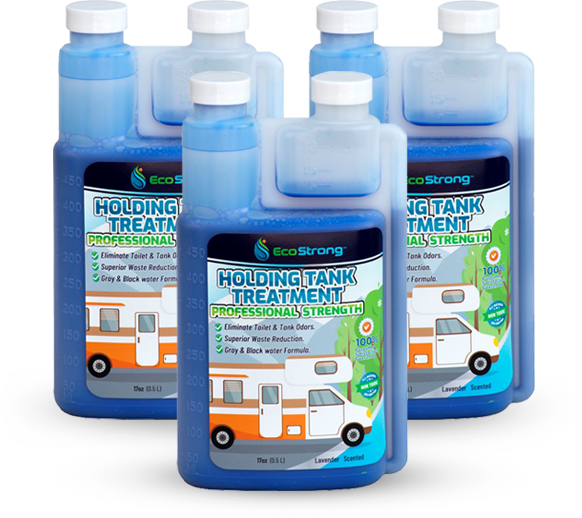 Eco Strong's Holding Tank Treatment is the last treatment you will ever try
We have helped families all across the US take back their RV and free themselves from the fear of going near the toilet.

Our holding tank treatment is the most effective solution available for eliminating odors and breaking down solids.
Check Out What Some Of Our Customers Have To Say



For Black water - Simply pour 1 ounce per 40 gallons of tank capacity into the toilet, fill the toilet and flush.

For Gray water Pour 1 ounce per 40 gallons of tank capacity into the drain and run ample water.

The gentle scent provides instant relief, while billions of beneficial enzyme producing bacteria break down and eat waste eliminating odors at the source.
What Makes Eco Strong Better
You could use cheap chemicals or salts.

Maybe you have even tried enzymes before.

Today, the gold standard is bio-enzymatic and we are the gold standard. We have more and higher quality micro-organism in every bottle than anyone else.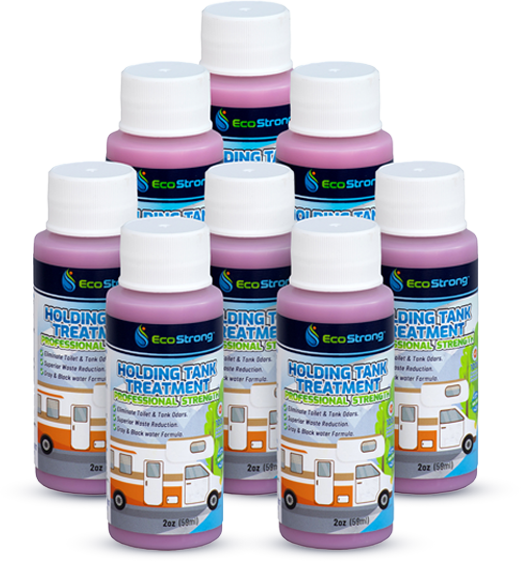 Ordering Couldn't Be Easier
Order before 2pm CST and your order will ship that day.

On top of this, we pay the shipping cost to anywhere in the continental US.

Simply chose which scent you prefer.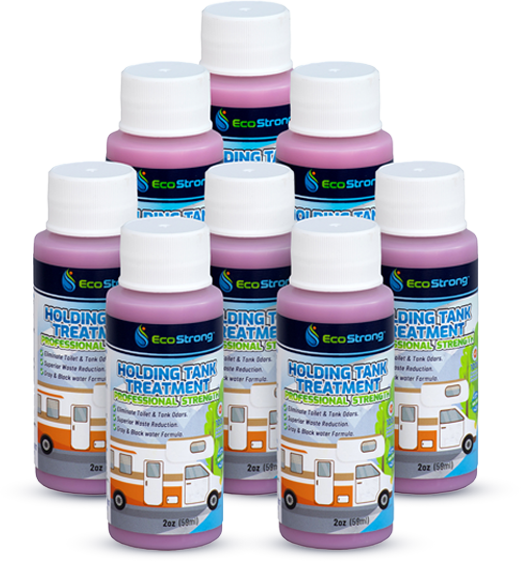 So Stop Flushing Money Down The Toilet
Let's face it, everything else you've tried so far just hasn't worked as well as you would have hoped.

And spraying deodorizers only cover up the problem

Don't continue to suffer from toilet and holding tank odors

Enjoy spending time in your RV again
Make your RV bathroom smell as fresh as new.

Join the thousands of skeptics who trusted us and couldn't be happier that they did.